Wooden toys are beautiful. But would you have guessed that they offer greater support to language development than – say – a baby laptop or a talking farm?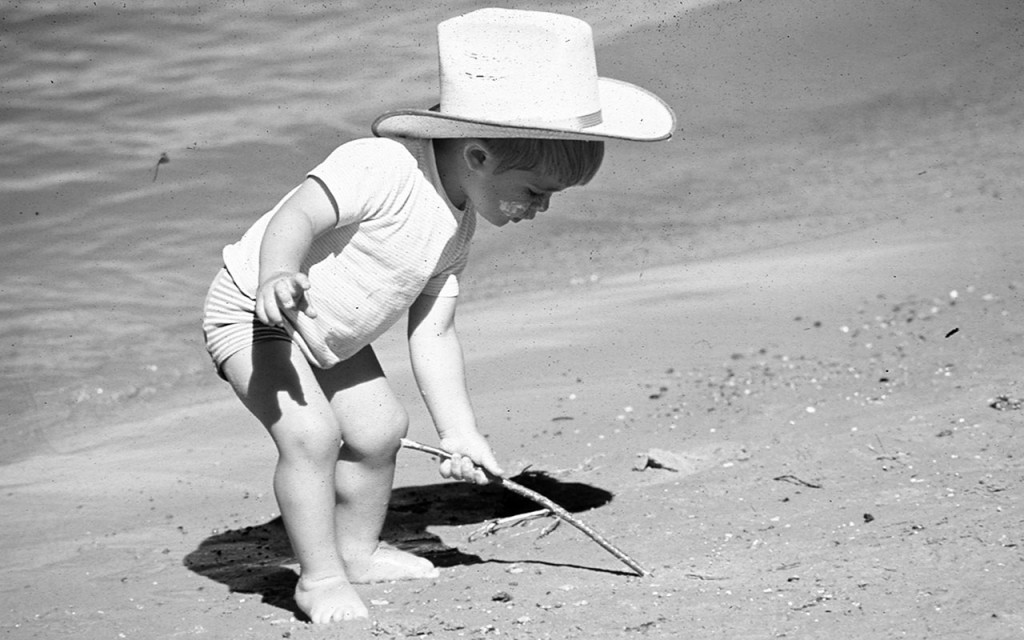 With electronic toys, researchers found that babies speak less and are spoken to less. Also, the language used isn't as rich as when traditional toys are played with. Traditional toys – for example:
A shape sorter
A wooden puzzle
Blocks
A board book
According to a study published in JAMA Pediatrics, traditional toys are more likely to encourage dialogue between a mama and her baby. Whereas an electronic toy that lights up or makes a sound continually grabs your baby's attention, activating a part of the brain seeks to orient itself. Meaning your baby speaks less – and according to this study, chances are you might too.
"Conversational turns" during play between a mama and her baby teach the ins and outs of language. This back-and-forth dialogue also creates a foundation for:
Literacy skills
Role-playing
Social skills, such as taking turns or accepting another's lead
Another study from the University of Iowa suggests that you interact with your baby while reading together. Because it's not just the sounds of words in a book that reinforce language development – it's the imitation or expansion of your baby's babble.
For example, your baby says, "ba."
And you might say, "ba-ba." Or, "ball."
It looks like simplicity and good, old-fashioned human interaction is really what helps our babies learn — not necessarily snazzy toys that blink and sing. If you're in the market for traditional toys or some board books, here are a few of my favorites: