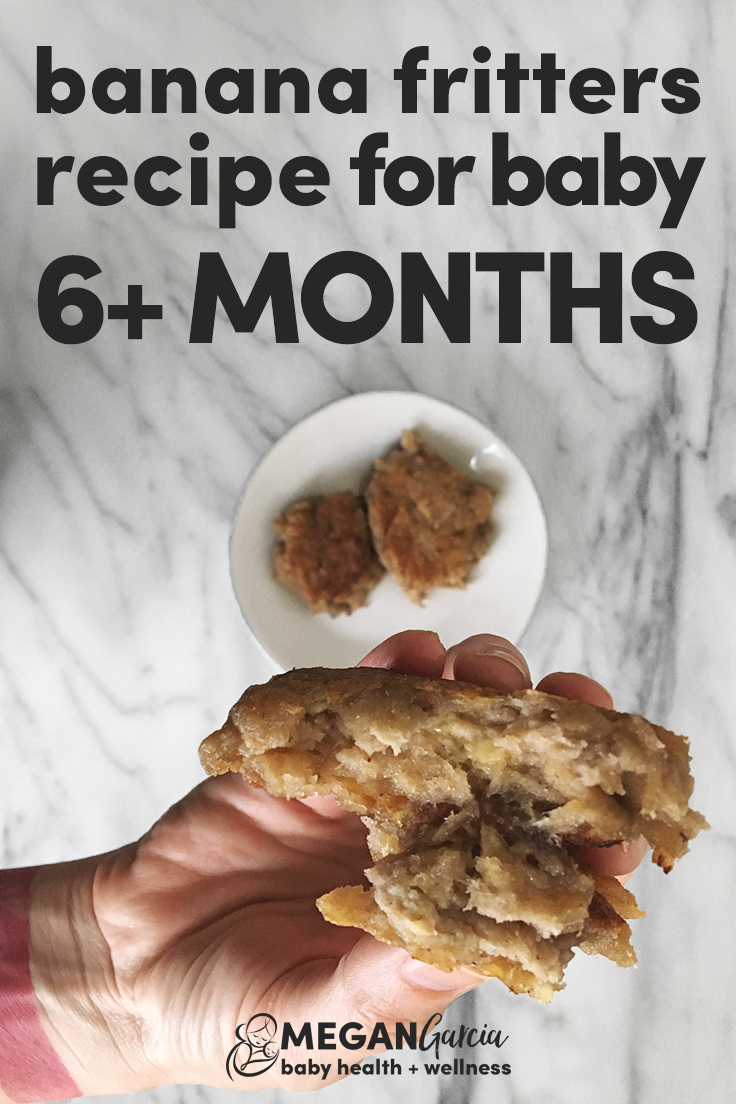 Hello, banana fritters. We're not quite done. The obsession with bone marrow isn't over…yet. If you're wondering what's the fuss over marrow – it's an iron-rich fat. Uncommon, as fat goes. And more importantly, a whole food source of iron.
Iron (and zinc) are two minerals that are in high demand during babyhood – and breast milk cannot fulfill this demand. So your baby must get these nutrients from an outside source. While fortified cereals will do in a pinch, whole foods nourish your baby best.
So, when you can – work in those iron rich foods.
These banana fritters can be made with any fat you have on hand. But, for the sake of making every bite count, I like them best with bone marrow.
Spotted bananas, better for baby digestion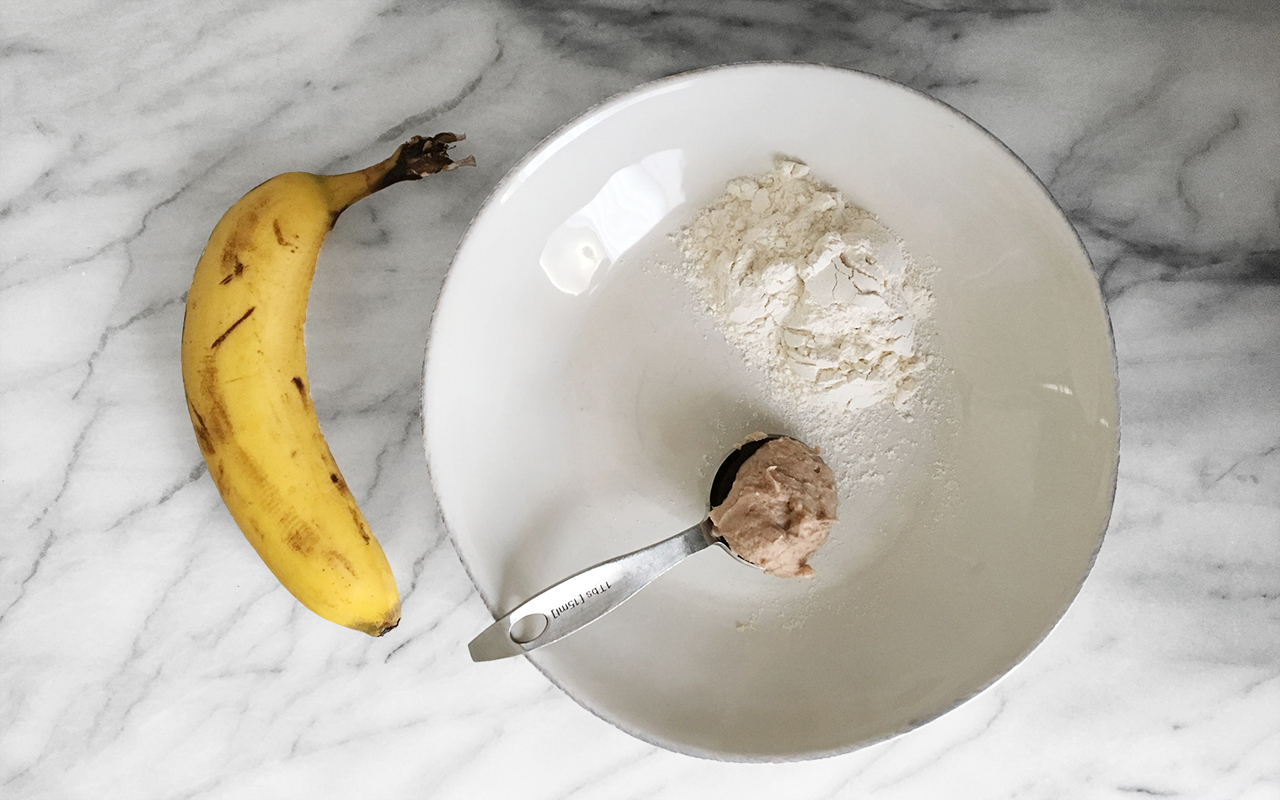 Choose browning and spotted bananas, they're easier for your baby to digest because they've had a chance to ripen.
Many times, babies go through periods of constipation after beginning solids. As far as I can tell, this does not have to do with their water intake (really, breast milk is best for baby before 12 months). Instead, food changes and diversifies your baby's gut microbes. And starchy, fibrous foods are more likely to feed different communities of bitty bugs. These well-fed gut microbes then produce gas and affect stool transit time.
A green or bright yellow banana is more starchy than a brown one. Meaning, it provides more fodder for your baby's microbes. These starchy carbs are sometimes called resistant starch. During the ripening process, bananas release a gas called ethylene that encourages the production of amylase in a banana…an enzyme that turns starch into sugar.
This means that yellow, browning bananas are sweeter (not a bad thing), easier to digest, and less likely slow things down. If you are concerned about constipation – go with the brown spots.
Bone marrow banana fritters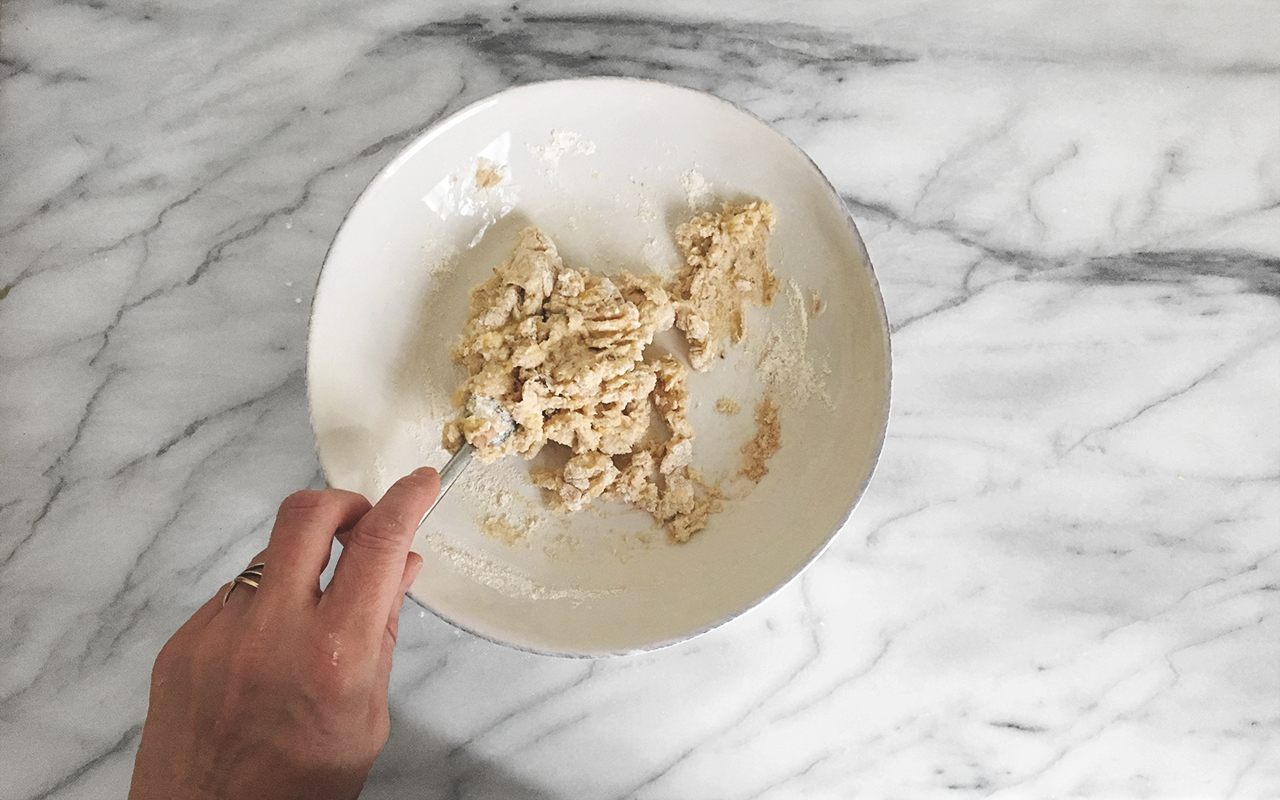 Ingredients
Instructions
Make a quick batter by mashing ingredients with a fork.
Heat a pan (I used a well-seasoned cast iron pan) over medium-low heat. When hot, add enough fat to cover the bottom of the pan and reduce heat to low. Choose a heat stable fat, such as coconut oil, ghee, tallow, or lard.
Form the batter into patties and carefully place into the hot skillet. The recipe above makes three fritters.
Cook until the bottoms are browned and the fritters have set, around four minutes. They should feel firm to the touch.
Remove from pan and cool on a wire rack.
You can easily double or triple the recipe to make a freezable batch of fritters. To freeze, layer parchment paper between each one and store in an air-tight container for up to six months.