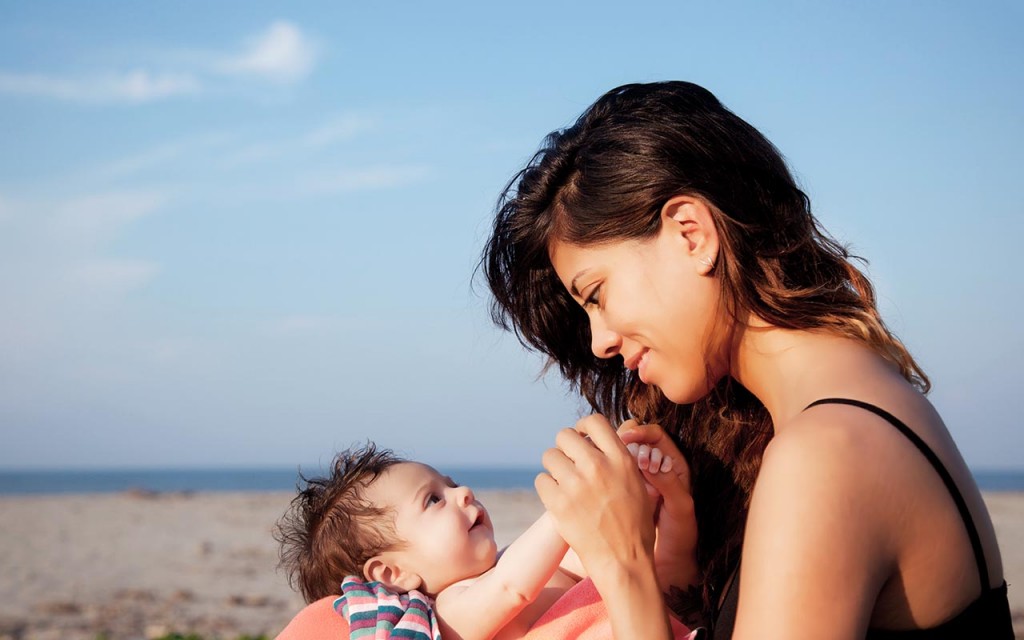 Wider hips and leaky breasts? Yup. Tender and sore? Check. How about more tears than usual? Maybe. The postpartum period can be a bit all over the place. Postpartum depression and mood swings are not uncommon.
If you're fighting heavy emotions, it may comfort you to know that you're not the only mother in the world who has felt a little lost and bruised after having a baby.
For example, in the UK around 1 in 5 mothers find childbirth traumatic. And some of these new mothers will develop post-traumatic stress disorder. Across the pond in the United States, roughly 1 in 7 mothers suffer from a mental health complication (for example, depression + anxiety) during or after pregnancy.
Does this have anything to do with how we are giving birth? Or with the level of support in the hospital during labor? When does the birth experience become an unbearable stress and when is it a triumph?
I've noticed that there are many factors at play—including:
A mother's emotional state and health during pregnancy
How prepared she felt to have a baby before pregnancy
Whether or not there's a history of anxiety or depression
Whether or not a mother is truly supported during labor
If a mother receives information about what's going on during labor + consistent, soothing touch
How empowered a mother feels as she's bringing her babe into the world
All these pieces come together and form the larger story of a mother's postpartum experience. Fortunately, there's a growing awareness around the safety of homebirths and the value of hiring a doula.
With a growing awareness of depression and post-traumatic stress disorder after childbirth, there have been some discoveries around genetics — namely, the love + lactation hormone oxytocin. The good news is that little tweaks in your diet, like adding foods that are high in long-chain omega-3 fats, can change the expression of your genes.
If you're in the thick of it — holding a new babe and struggling to get through the day — you're not alone. And coming together with other mothers or relying on outside support can be a game-changer. For example, imagine how you might feel around a group of sisters who's #1 priority is to uplift and encourage. Support doesn't always need to drill into your emotional terrain. It might have more to do with body image…or body appreciation, as the mamas at Crafted Sisterhood put it—
Saggy boobs, extra weight, stretch marks. Women are incredible, strong, powerful beings that come in all shapes and sizes. I want my son growing up knowing what a woman's body looks like, not a photoshopped model or a porn star and for that I will never hide my body for all it's flaws. I am a real woman.
Honing in on what you need — and allowing yourself to have it — is as important for your baby as it is for you. Because a little extra mama love will allow you to build a secure bond with your baby.
If you're a member of the Baby Wellness Library, I cover the elements of secure attachment in the Essentials guide.
If you're not a member — it's like this: Your mental health impacts how safe your babe feels. In turn, this influences your baby's mental and emotional development.
To signal support to your baby, try:
Mutual eye gazing
Mirroring, or matching signals with gestures, words, and facial expressions
Touch
Leaning in, forward, or towards your baby
Did you struggle with postpartum depression?
SaveSave