Nutrition during pregnancy goes beyond your prenatal. If you've ever wondered which foods are best to eat during pregnancy, the short and sweet answer is fibrous plant foods and oily fish.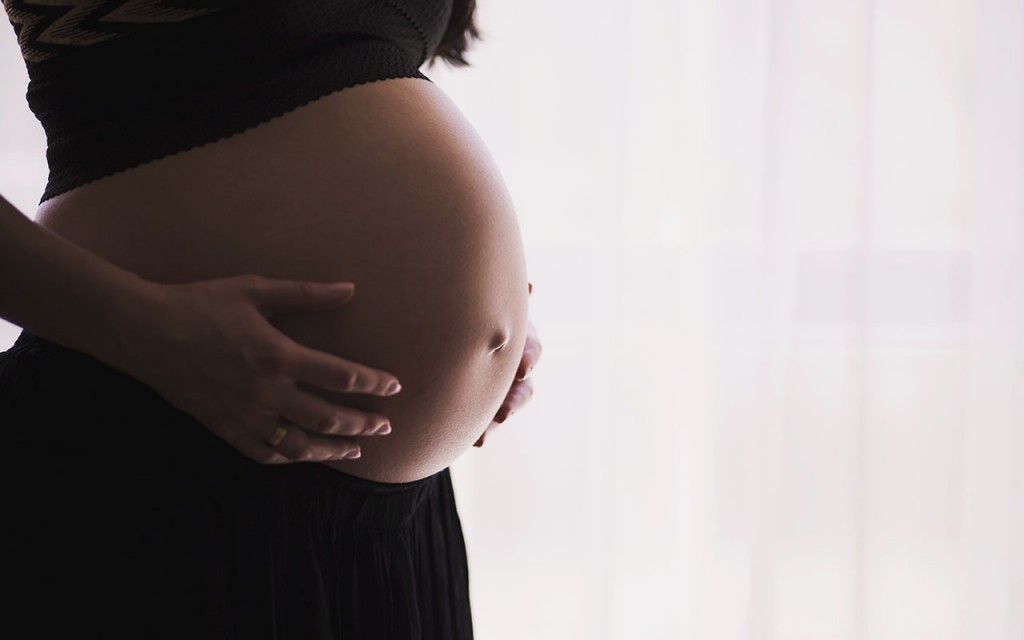 I sometimes get questions about asthma, allergies, and eczema – would diet or probiotics help? And is there anything a mama can do before her baby is born?
The other morning, I came across an interesting paper about asthma. The message is so simple, it's worth talking about.
Here it is: A fiber-filled diet during pregnancy can protect against the development of asthma. Fiber, as in a whole lot of plant foods.
If you've looked into asthma, you may know that:
It's a chronic inflammatory disorder within the airways
It's common, impacting more than 300 million folks worldwide
It's the most common childhood disease in westernized countries – which brings up the hygiene hypothesis…the idea that we are "too clean" and a certain set of microbes and parasites are needed to challenge the immune system just enough to protect against asthma.
What's new and different about this paper is that the focus is so doable while the mechanism is sort of mind-blowing: Good nutrition during pregnancy means eating a high-fiber diet. Because when you eat plant foods, you feed your microbes and they end up producing short-chain fatty acids (SCFAs, most notably acetate). And acetate – the fatty acid made by your happy microbes – regulates gene expression.
High-fiber foods and the microbial byproduct, acetate, affect genes that are involved in:
Embryonic development
Organ development
Cardiovascular disease
Developmental disorders
And when it comes to asthma, a diet high in fibrous plant foods during pregnancy will downregulate a few genes that are linked to its development.
This is all made possible by the magic of epigenetics – where the expression of your genes (how they manifest) changes in relation to your environment, namely things like diet and stress.
While we're talking about nutrients that influence the expression of genes – and your baby's overall health – how about omega-3 fatty acids?
Recently, researchers found that the long-chain omega-3 fatty acid called DHA encourages the genetic expression of iron transport proteins – in other words, DHA ensures that your baby receives enough iron during pregnancy. DHA might also protect against heavy metals like lead and nickel, although the mechanism behind that is unknown.
Because both iron and DHA play an important role in your baby's brain development, only good things can come from a diet that's full of long-chain omega-3s and heme (easy-to-absorb) iron from animal flesh.
Solid nutrition during pregnancy can mean bringing in two food groups:
Plenty of fibrous fruits, roots, and leafy greens
Oily fish that are high in omega-3s, such as wild-caught salmon and sardines