The third trimester and the next two years are all about brain development. This third trimester smoothie targets nutrients that nourish your baby's brain.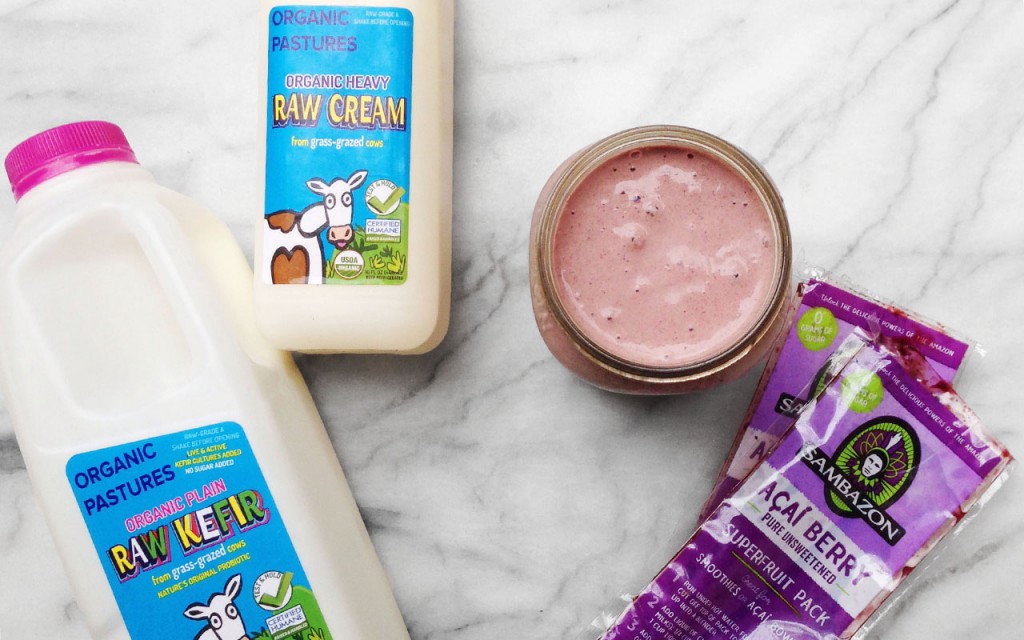 The other day, I snapped a picture of a smoothie that I've been loving lately. I shared it on Instagram and thought I would share here too.
Nutrients that nourish your baby's developing brain include plenty of good, healthy fats and phospholipids (choline is important here). These nutrients are important for a couple of reasons.
The brain is mostly fat! 60% is lipids and 20% of that is DHA (a long-chain omega-3)
These nutrients also influence the expression of your baby's genes
A healthy developing brain also needs minerals (like iron and iodine) as well as a flourishing community of good bacteria. Now, on to the smoothie!
This smoothie is made with raw milk kefir and raw cream – it's RICH and filling and completely delicious. Because it involves cold + frozen things, there's dried ginger. Dried ginger takes the chill out of a smoothie and makes it less shocking to your digestive system.
The addition of dulse takes the edge off of any sweetness and adds brain-building minerals.
If you're avoiding added sugar, switch out the honey for ½ tsp of stevia. I use the green, raw leaf powder.