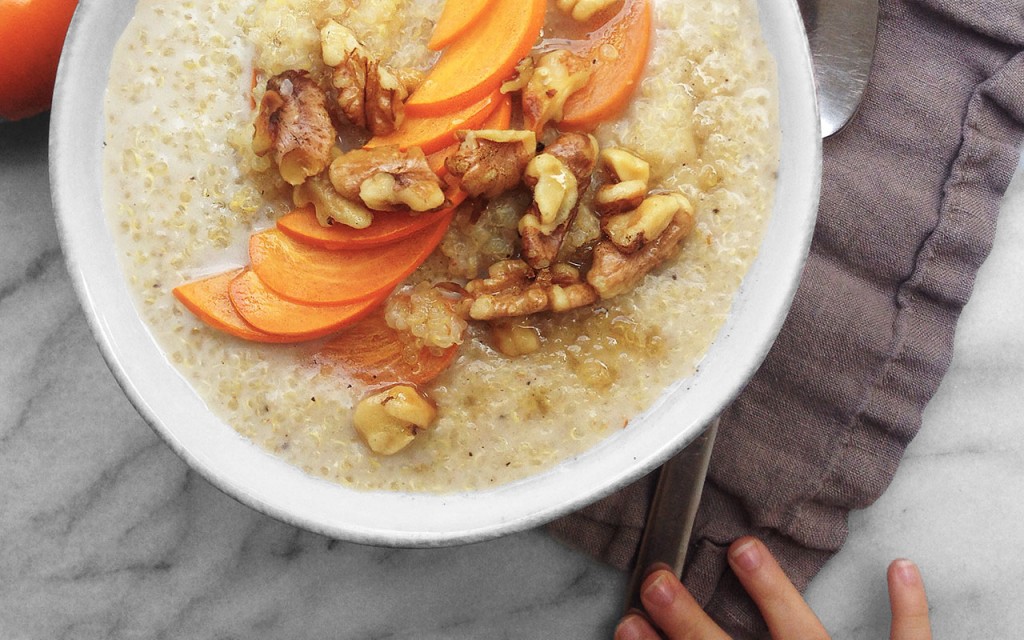 If you love minerals and baby nutrition but feel concerned about giving your baby grains and grain-like starchy foods, fermented quinoa might be a happy medium.
Like most grains, quinoa was extensively processed by traditional + pre-agricultural folks before it was safe to eat. This is because it contains the following anti-nutrients, some of which can bind to minerals and get in the way of protein absorption:
phytates
tannins
saponins
But did you know quinoa is "paleo"?
Quinoa, called the "mother of all grains," has been nourishing folks for thousands of years. As it runs out, quinoa is a seed (or pseudo-cereal) that predates agriculture.
In other words, technically – it's PALEO…even though it's a grain-like plant food.
Quinoa remains have been found at archaeological levels from several thousands of years BP to the Inka period in different locations of Peru, Bolivia, Argentina and Chile. Hunter-gatherers as well as agricultural societies used this grain and some of its wild relatives. Quinoa remains have been found in multiple contexts, including hearths, burials, storage structures, human digestive tracts and coprolites (AKA fossilized feces).
Quinoa's "high-quality" protein makes it roughly 80% digestible. And this little seed also boasts a balanced set of all essential amino acids. When properly prepared and fermented, it's also a good source of minerals like calcium and iron.
Another thing that makes quinoa different is that it contains a fairly large amount of saponins, a compound that produces soapy foam when shaken with water.
Saponins taste bitter and are toxic. They must be removed before eating. These days, quinoa is processed in a way to remove saponins coating the surface of the seed – but recent findings show that saponins are within the seed too. One hallmark of saponins are foamy bubbles, which you will as you ferment quinoa.
For this reason, it's important to rinse quinoa before cooking it – rinse until you no longer see foam in the wash water (which shouldn't take long).
Ingredients
Instructions
Pour quinoa into a large jar. Fill with water, few inches of headroom.
Add starter, cover, and ferment for roughly 3 – 5 days. The warmer your home, the faster the quinoa will ferment. Bubbles and a crisp, tart smell are a good sign that friendly microbes are thriving.
When ready to cook, drain quinoa. You can reserve a cup of your fermentation brine for your next batch of soured quinoa. rinse once or twice with filtered water. Drain quinoa before adding fresh cooking water. You can reserve a cup of your fermentation brine for your next batch of soured quinoa.
Rinse quinoa with filtered water and drain.
To cook, place rinsed quinoa in a saucepan and cover with bone broth or water. Cook on medium heat at a simmer for 5 minutes.
Remove from heat. Cover. Keep the lid in place and be sure let it sit off heat and covered for another 15 minutes.
Remove cover. Fluff with fork and enjoy the yummy tangy flavor of soured quinoa.