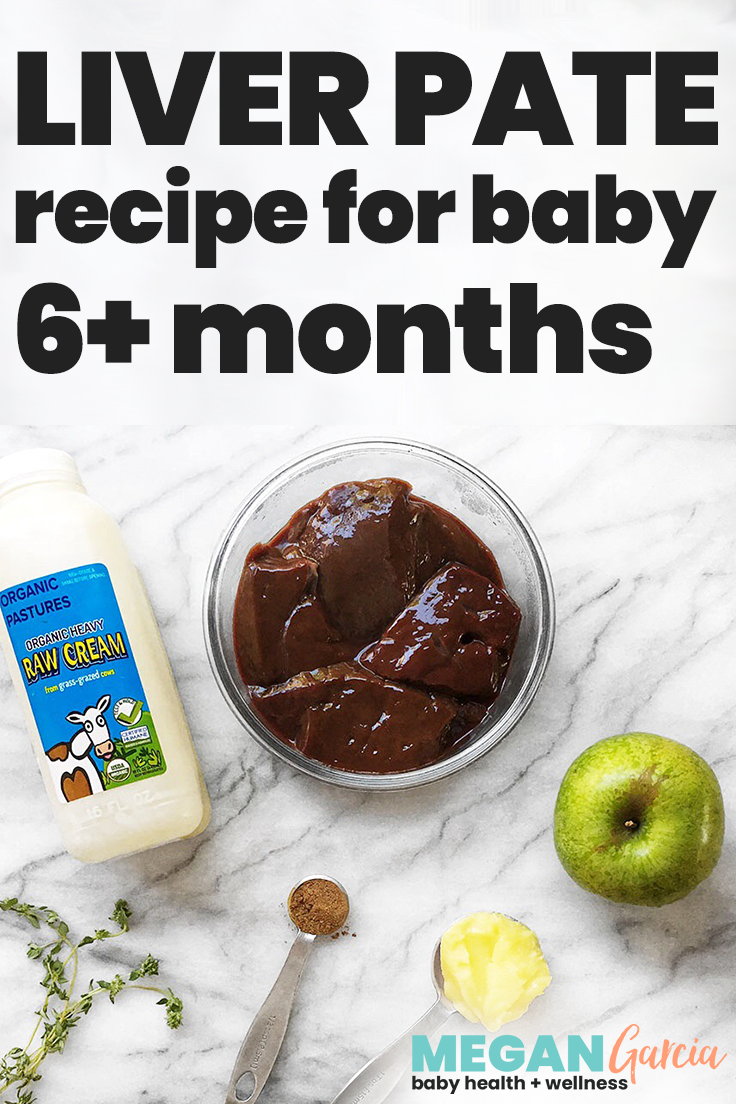 Liver pate? Yes. Around these parts, it's no secret that your baby's first food needs to be iron-rich. But how to make this happen? Most "iron-rich foods" involve some kind of meat, which is a little more intimidating than a slice of avocado or a softened piece of pear.
You might wonder how to prepare meat. What's okay for your 6 month old baby…and should you puree it?
Enter baby liver pate.
This pate recipe is similar to a gazillion other recipes you'll find online – there's liver, some kind of fat, and some herbs. What makes it different is that it's been adjusted to suit your baby's developing digestive system and kidneys.
For example, there's no salt. Garlic, onion, or any other onion-related bulbs aren't necessary, in case these stir up tummy troubles for your baby.
And if dairy is a problem, it can be easily switched out for coconut oil, bone broth, or breast milk.
If your baby can tolerate garlic, onion, or shallot – add those. Offering tasty food to your baby (that you might actually eat) helps to make for adventurous eating later on.
If you're dealing with signs of constipation, use pear instead of a green apple.
To make liver pate, follow the steps below. This one's a quickie! It might take you around 15 minutes to prep and cook.
Ingredients
1/2 lb liver, clean out sinewy bits and cut into cubes – get responsibly farmed liver here
1 sour green apple, peeled and sliced – if constipation is an issue, use pear
1/2 teaspoon allspice
4 sprigs of fresh thyme, leaves only
2 tablespoons of raw cream or bone broth
*optional 2 cloves garlic
*optional 1 small shallot
Instructions
Place 2 tablespoons of ghee or coconut oil into a pan on medium heat. Sprinkle apples with allspice and cook until soft. If using garlic / shallot, cook with apple.
Add liver, thyme, and 2 more tablespoons of ghee to the pan. Cook until liver is pink inside and no longer raw.
Pour everything into a blender.
Deglaze the pan with 2 tablespoons of raw cream or bone broth. If using chilled breast milk, quickly warm.
Add to blender, along with liver and apples. Blend until smooth. Store in small jars or freeze in a silicone tray and store until ready for use.
Store in small jars or freeze in a silicone tray and store until ready for use.
Serving size
Offer 1 ounce (equal to two tablespoons) every few days. For babies just beginning solids, this can mean 1 – 3 teaspoons with every meal.
Got any liver recipes you love? I wanna hear about them! Share in the comments below.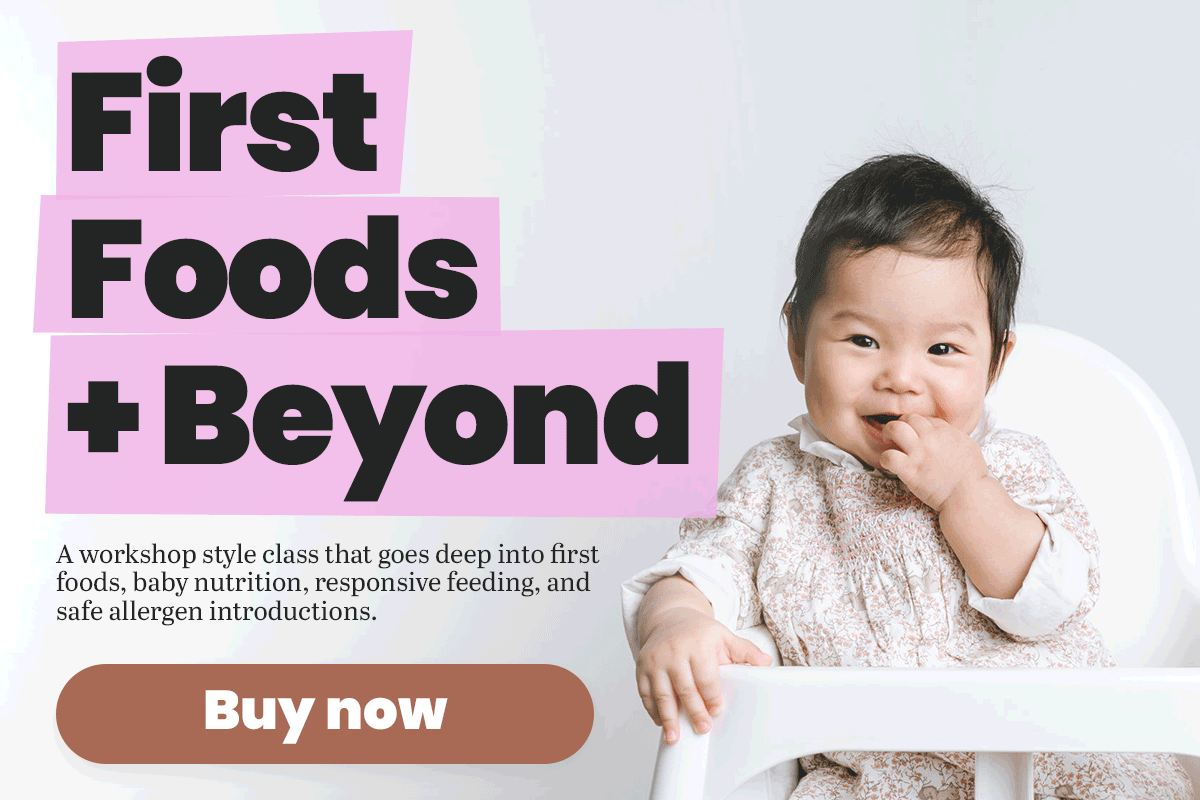 SaveSave