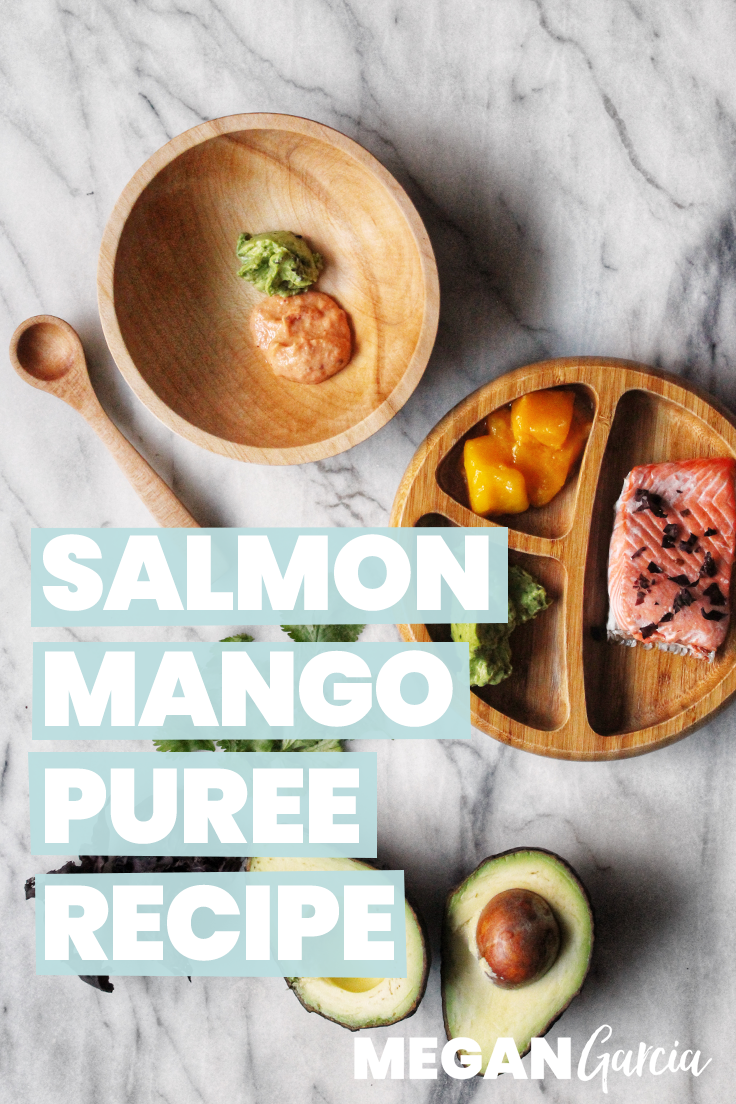 Do you line up colorful cubes of purees into pretty rows? Or are you a die-hard BLWer? I tend to find myself somewhere in between. As such, this recipe for salmon mango puree and bites is for EVERYONE.
A note about salmon: Shop for wild-caught. It has significantly more vitamin D3 than its farmed cousins. Also, be sure to check for and remove all bones before cooking.
The "superfood" element of this dish is in the dulse seaweed flakes and the Pure Radiance C powder, both of which I use almost every day when making food for my littles.
I often use dulse instead of salt because it's salty while also giving your baby important trace minerals, like iodine. And because it's seaweed, it gives your baby a unique source of fiber which ultimately helps to feed and diversify your little one's wee gut microbes.
Pure Radiance C is made of things like camu camu, acerola berry, and rose hips. These whole foods and herbs are an excellent source of vitamin C and antioxidants. What's more, they help with the absorption of iron.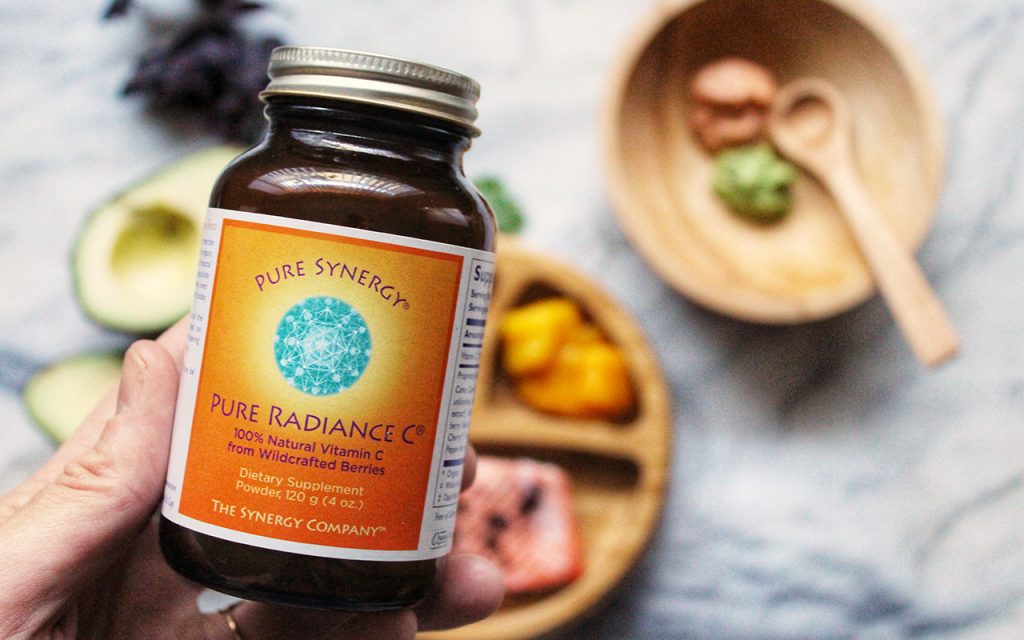 Salmon mango puree with superfood avocado
Ingredients
For the steamed salmon:
1 cup frozen mango
1/2 cup bone broth (if blending into a puree)
1/4 teaspoon Pure Radiance C (if blending into a puree)
For superfood avocado:
Instructions
Fill a deep pot and fill with 1 – 2 cups of water and bring to a boil.
Place frozen mango and salmon (skin side down) into a steamer basket. Sprinkle with dulse flakes. Once water reaches a boil, lower heat. Insert basket, cover pot, and steam for 8 minutes.
While salmon and mango steam, use an immersion blender or baby food maker to puree superfood avocado ingredients. *I used a 2-cup glass jar and this immersion blender. Set aside.
Carefully remove steamer insert along with salmon and mango from the pot. Allow salmon to cool before offering it to baby.
If making a salmon mango puree, place salmon, mango, bone broth, and Pure Radiance C into a blending vessel and puree until smooth.
Is salmon mango puree a win in your home? Let me know in the comments!