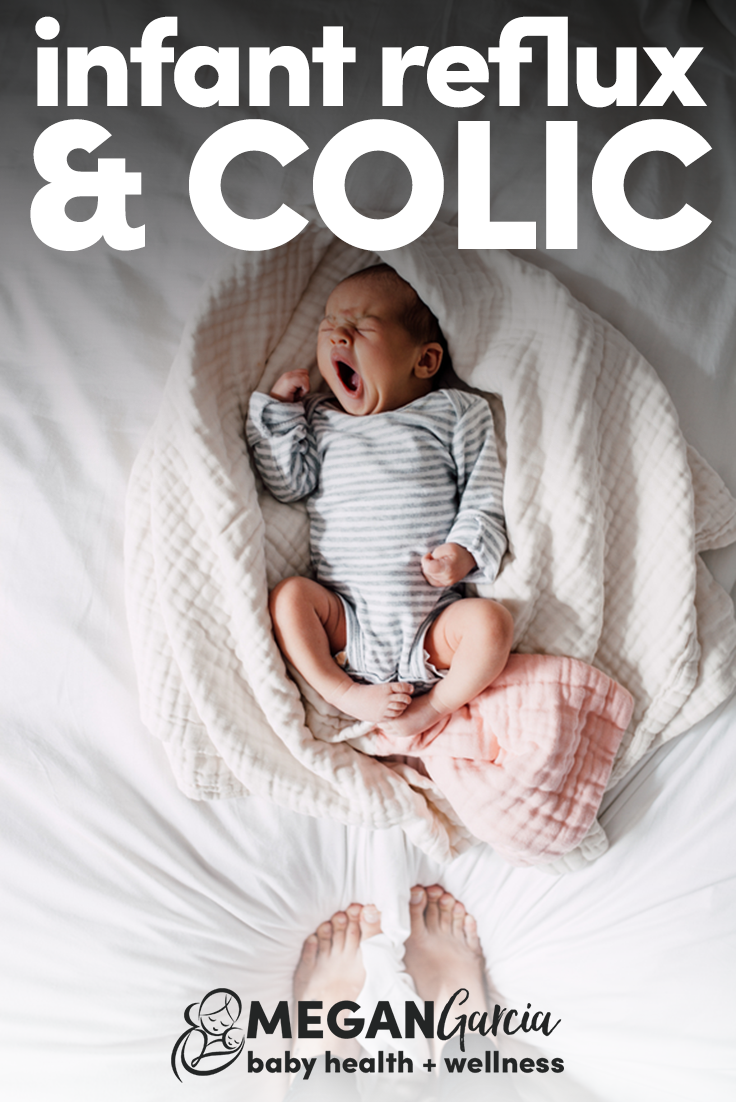 Baby reflux. Colic. Eczema. A bowel movement every few days. My naturally-birthed, breast milk-fed baby had it all going on. If you're unfamiliar with reflux in babies, imagine that your baby has just fallen asleep. Then minutes later, he wakes up while swallowing acidic, partially digested milk. Or, there's projectile spit up.
While spit up is very common in healthy babies, with baby reflux you might also see:
Coughing
Wheezing
Back arching
Excessive crying
Colic is usually described as a newborn who cries and cries – especially at night – arching his back in frustration as two bewildered and sleepy parents shush, jiggle, and bounce the baby.
Below are some colic and baby reflux remedies.
Change your diet to reduce colic and infant reflux
To help my little guy feel more comfy, I whittled down my veggie-filled primal diet to vegan, gluten-free toast. Bacon. And coconut milk. Lots of coconut milk.
While I'm sure I ate more than these foods, the point remains – it's extremely helpful to ditch the foods that may either stir up some gas or that contain common allergens. Likewise, you may need to bid farewell to caffeinated foods because they can relax the ring of muscles at the opening of the stomach that protects against reflux.
If you can muster up the wherewithal in your sleep-deprived haze, try an elimination diet.
Food groups to eliminate (then slowly add back in) are:
Foods with common protein allergens like dairy, wheat, soy, corn, eggs

Foods belonging to the cruciferous family like cauliflower, broccoli, and cabbage

Foods belonging to the nightshade family like potatoes, tomatoes, and chilies

Foods belonging to the allium family like onion and garlic

Foods that are caffeinated, like coffee and chocolate
If you feel that everything you put in your mouth has lost its soul, I'm crying with you.
Remind yourself that it doesn't last forever. Find joy in the foods you can eat. And take your prenatal.
Make your baby comfortable
Okay, so babies fuss. And a colicky baby with an irritated esophagus will fuss even more. But there are a few things to know about positioning that can make your baby comfortable.
Babies resting on their tummy are less affected by reflux. However – SIDS. So,

no one

recommends putting your baby down on his tummy. Nonetheless, this detail might give you some peace of mind if your baby ends up sleeping on your chest most nights.

Resting baby on his left side slows the tummy from emptying and results in less reflux.

Holding baby upright and slightly to the right after feedings will speed up digestion, or gastric emptying.
Give probiotics to baby…beyond L. reuteri
Whether your baby has colic or reflux, find a high-quality probiotic that you love. This is because at minimum, probiotics can help to soothe inflammation and reduce gas. Which means your baby will sleep easier. Hooray!
The most well-known probiotic that soothes the colicky cries of babes is Lactobacillus reuteri. But only two brands offer this very special microbe to desperate, tired parents: BioGaia and Gerber.
It turns out that BioGaia owns patents on several strains L. reuteri as well as its the commercial use. Does this mean that parents looking to give their baby relief are limited to these two brands?
In short, no.
Just because your probiotic doesn't contain L. reuteri doesn't mean it won't work. Much of the research on L. reuteri was industry funded – in other words, BioGaia provided the patented bacterial strains and the bankroll to get the word out that probiotics work.
The probiotic / prebiotic combination that I use with great success is this:
PRO TIP: Dust your nipple or place the tiniest pinch of each in a bottle filled with breast milk. The"drop" size if you're using measuring spoons. Offer one – five times a day.
Smidge is a clean probiotic that only contains strains of good-for-baby bacteria. There are no fillers and no prebiotics, which can sometimes be a problem in babies with sensitive tummies.
Galactomune contains two prebiotics: beta glucans and galactooligosaccharides.
These prebiotics are native to the human body.
Yeast cells that call the gut home (like Candida) build a tough matrix around themselves and beta glucans are in the mix.
Likewise, galactooligosaccharides are chains of a milk sugar called galactose. Both beta glucans and galactooligosaccharides do good things for the immune system, helping to control inflammation and strengthen the intestinal barrier.
The moral of this story is that the *right* prebiotic + probiotic do very good things for your baby.
Tongue tie revision may get rid of baby reflux
When scouring the internet for solutions to infant reflux or colic, did you see a photo of a wailing, tongue-tied baby with the words TONGUE TIE MIGHT = REFLUX in bright, eye-catching letters?
No? Me neither.
But, boy would that be useful. When a baby has a tongue-tie, the bottom of the tongue is tethered to the floor of the mouth. You can read more about it through the American Academy of Pediatrics.
Ultimately, a tongue-tie can weaken your baby's latch and lead to swallowing massive amounts of air, otherwise known as aerophagia (air-eating). Besides a loose or shallow latch, some telltale signs of tongue-tie include a clicking sound while feeding, stuffiness in the morning, and reflux.
So, it's worth looking in to.
Final message: Reflux in babies is a mixed bag
What worked for one mama and her babe may not work for you and yours. And chances are that more than one approach will yield better results.
In my personal experience and when working with other mamas, I have found that these three things matter most:
Mama's diet
Prebiotics in the form of beta glucan, like Klaire Labs Galactomune
Ultra clean probiotics designed for baby, like Smidge Infant Probiotic
Sometimes, adding traditional Chinese herbs to the mix can also help. Especially if baby isn't putting on weight or when reflux persists for longer than 12 weeks.
This is something to talk about with your local pediatric acupuncturist!
What helped you with baby reflux? I would love to hear about it!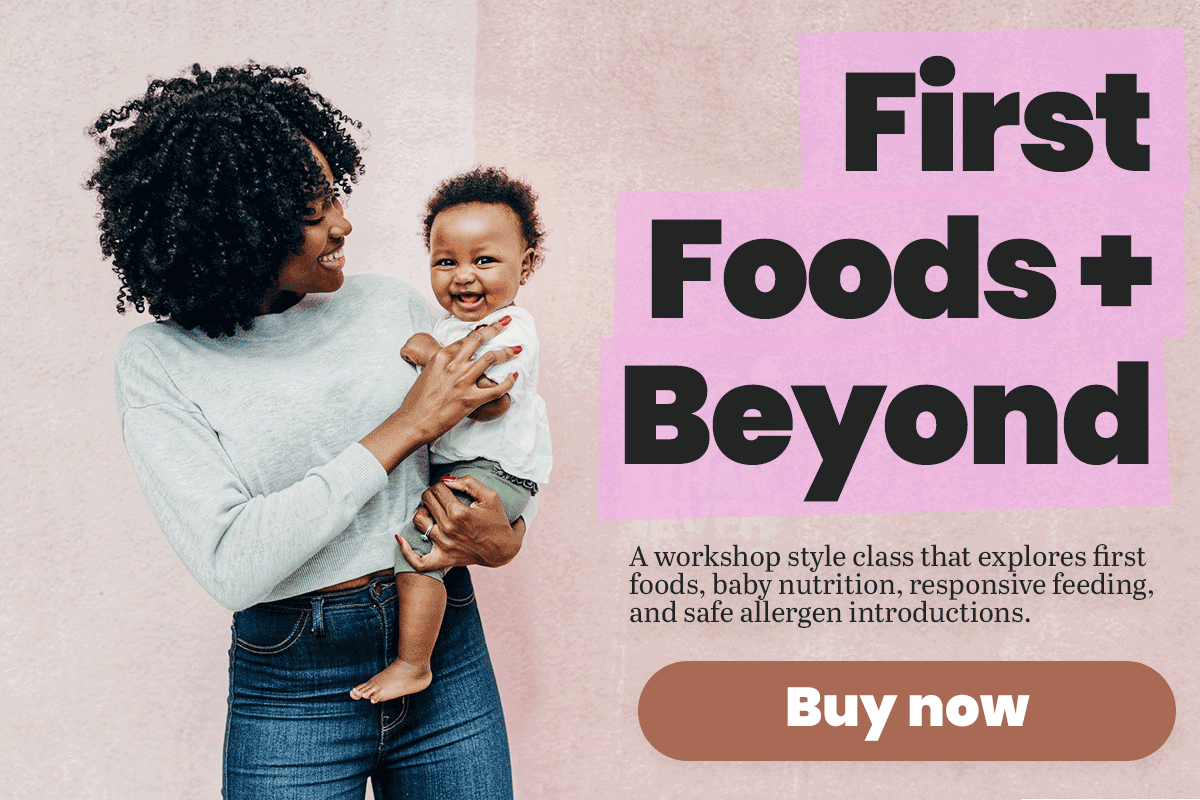 SaveSave