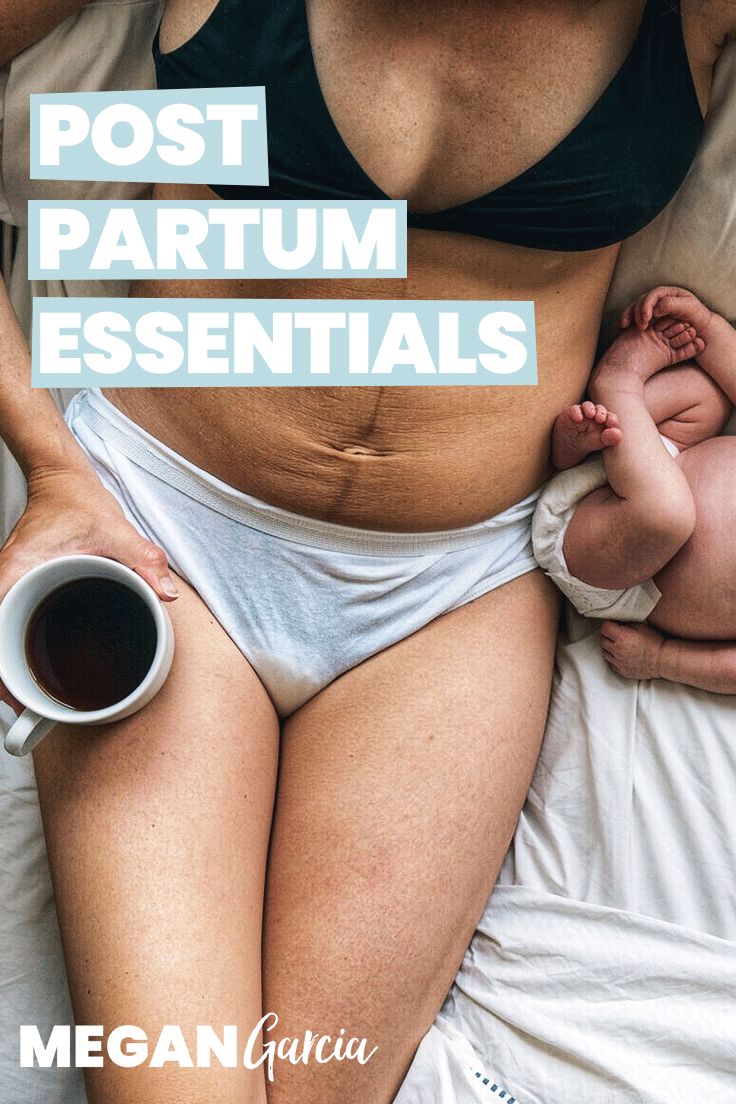 A good prenatal + DHA aside, do I have a postpartum care essentials list? I most definitely do.
I have a solid list of not-so-common things that I wish I could give to every new mother. A list that gives her what she needs. That saves her time, energy, and sleep.
This list comes from what I've learned after having two babies. And it's based on the years that I have spent working with mamas.
When I think about postpartum, I'm thinking about:
Mama's birth experience and energy levels
Baby's sleep and digestion
Safe products + tips that make everyone happier
And once baby arrives, there is a good chance that you're thinking about these things too! So, let's dive in.
Chinese herbs for zapped energy and low milk supply
"Sleep when baby sleeps," they say.
If you're like me, you may not have the luxury of rest.
As a freelance writer without any family nearby, I worked straight through my postpartum, producing work the same week that I had each of my two babies. Life carried on as usual. Except we slept less at night and spent a lot of time holding a new squishy babe.
"Ragged" doesn't even begin to explain my feels during those first newborn weeks. But fortunately, I had Chinese herbs.
And that helped. A lot.
From the perspective of Chinese medicine, childbirth drains mama of blood and energy. And if you're already running low on these resources, giving birth can feel like it wipes them out.
And this shows up in day-to-day life.
For example, blood deficiency might look like hair loss, constipation, or postpartum depression.
When it comes to Chinese herbs for postpartum care, the best advice you can receive will be from an acupuncturist. With that in mind, my top two suggestions are two very well-known herbal formulas that may help during postpartum if you're feeling severely exhausted.*
*Please don't mistake this blog for medical advice! Always run new supplements by your primary care provider.
Postpartum care for mama
Otherwise known as the "all-inclusive great tonifying decoction" this formula includes herbs that support energy levels and rebuild blood, both of which are generally depleted after childbirth.
I like using this formula if there is a feeling of weakness, back pain, and COLD in the body. I've found it can also help clear up heart palpitations, fatigue, anxiety, and dizziness.
Because this formula contains a blend of deeply tonifying herbs, you may find that it helps to balance hormones. And because it builds blood, it may also support milk production.
This formula LIFTS.
It increases energy levels and has been used to support issues involving prolapse, loose stool, poor appetite, fatigue, and sometimes hemorrhoids. It can also increase milk supply if you're seeing signs of fatigue and sweating easily during the day.
Some practitioners will use Shi Quan Da Bu Tang and Bu Zhong Yi Qi Tang together for postpartum recovery to warm, strengthen, and replenish energy levels.
With that said, a note on placenta pills: Regardless of what you hear, placenta may not be your personal "happy pill." And that's okay! In Chinese medicine, placenta is not classically used for postpartum care.
Find out more about placenta pills here.
If you're several months postpartum and still pulling out handfuls of hair in the shower, you may want to explore a Chinese herbal formula that both builds and moves blood.
Jing Herbs Beautiful Hair is a simple formula with an herb known as "Szechuan lovage" that goes to the head and is traditionally used for headaches. Added to that are some herbs that are deeply replenishing and blood-building.
Because hair is often an expression of blood in Chinese medicine, the result when taking this formula is often thicker, fuller hair.
Ching Wan Hung is a well-known ointment that's traditionally used for burns.
But in Chinese medicine, we also use it to soothe painful hemorrhoids. Beyond that, it can help to decrease inflammation and speed up the healing process.
Similar to the peri bottle that you get from the hospital, this one has an angled spout. A dropper of calendula can be extra soothing.
I've used both and loved them. The Motherlove sitz spray is especially soothing and one of my favorite products that the company makes.
Postpartum care for baby
What gets rids of cradle cap quickly and easily? The answer isn't coconut oil or olive oil. It's squalane.
Squalane is a hydrocarbon similar to mineral oil but sourced from olive or sugar cane. What makes squalane special is the is soften the scales and flakes associated with cradle cap without feeding the yeast the causes it.
Find out more about squalane and cradle cap here.
When it comes to tummy troubles in a newborn, baby usually has trouble digesting food or there's an immune response to mama's breast milk or formula.
In this case, I suggest a combination of a low-histamine probiotic like Smidge Infant Probiotic and beta-glucan based prebiotic like Klaire Labs Galactomune, which also contains GOS prebiotic. This combination soothes and modulates baby's immune system.
Find out more about colic and reflux here.
Got a red and glossy diaper rash? Ouch!
Not to worry though. I've cleared many persistent fungal diaper rashes with Spring Wind's Golden Yellow Ointment. It's literally the best miracle-in-a-jar to have around when you need it. It can also help to resolve boils, itchy rashes, and ringworm.
Find out more about baby's butt and skin barrier here.
What are your postpartum care essentials? Share them in the comments!